New Found Glory - Catalyst
Zdroj:
SOOM.cz [ISSN 1804-7270]
Autor:
bUgs
Datum:
7.11.2004
Hodnocení/Hlasovalo:
0/0
music - milovniky tohoto stylu hudby vi o co go :o)
New Found Glory - Catalyst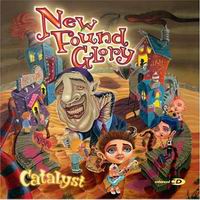 Intro
All Downhill from Here
This Disaster
Truth of My Youth
I Don't Wanna Know
Your Biggest Mistake
Doubt Full
Failure's Not Flattering
Over the Head, Below the Knees
Ending in Tragedy
At Least I'm Known for Something
I'd Kill to Fall Asleep
No News Is Good News
Who Am I


Pro stahovani pouzivejte FlashGet !!!
sounded by bugs